The Cohase Chamber of Commerce invites the public to join them for the public screening of their 2018 Cohase 48 Hour Film Slam films on Sunday, September 16 at 7:30 PM.  The event
will be held at the Bradford Academy Building at 172 North Main Street, Bradford, Vermont.  The films shown at the event will be the result of a competition that began on Friday, September
14th.
Admission is by donation at the door.
A panel of judges from the film industry and the community will award cash prizes for the winning films as well as presenting a Peoples' Choice award, as voted on by the audience.  Teams are required to write, film and produce an 8-minute film in 48 hours utilizing an assigned genre, a specific line of dialogue, a specific area landmark, a specific prop and product placement from one of the event sponsors.
Sponsored by: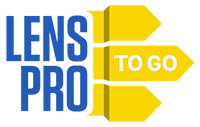 With additional support from:
Bliss Village Store
Cygnus Pictures
Save the Cat!
Trendy Times
Wells River Savings Bank
Wells River Chevrolet